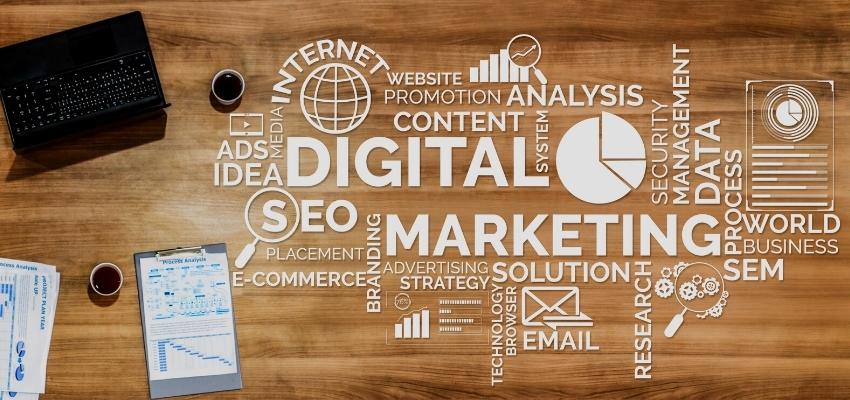 ---
Digital marketing is the evolution of the traditional technique of marketing. Compared to digital markets, traditional markets have limited and local reach. Using digital space with proper analytics and tracking of target audience gives an advantage over traditional marketing. By using digital marketing techniques, organizations can easily track the audience details and create segmentation of the target audience. Components of Digital Marketing can help to make marketing strategy easy.
There are so many benefits and features of digital marketing by which you can test all possible approaches and can fastly adjustable. By implementing digital marketing strategies, you can easily track the list of suitable methods for your business.
Implementing digital marketing don't just about selling your products internationally; it also uses marketing for the domestic audience.
What are the Components of Digital Marketing?
Philip Kotler is the father of digital marketing and gives us essential insights used in our digital strategy. Digital marketing refers to promoting goods or services using digital technologies primarily through the Internet. Morden marketing includes digital marketing and traditional techniques that utilize electronic devices and the Internet.
The digital marketing ecosystem includes channels like social media, search engines, email, and other websites to communicate with potential and current customers. Here are some essential components of a digital marketing strategy are shown below:-
Creation and Maintenance of Websites.
Online Interest-Based Advertising.
Digital Marketing Automation & Analytics.
Inbound Marketing.
Customer Relationship Management.
Elements Involved in Managing Brand Reputation.
Importance of Web Analytics in Digital Marketing.
Pillars of Digital Marketing.
---
Creation and Maintenance of Websites
Website is the face of your business if you deal online. To stay competitive, website maintenance and development are vital issues to discourage the proper implementation of components of Digital Marketing for businesses. The front end is where readers interact; it also needs regular programming, databases, and maintenance. Here are some significant techniques by which you can improve the performance of your website by implementing all the strategies & components of Digital Marketing:-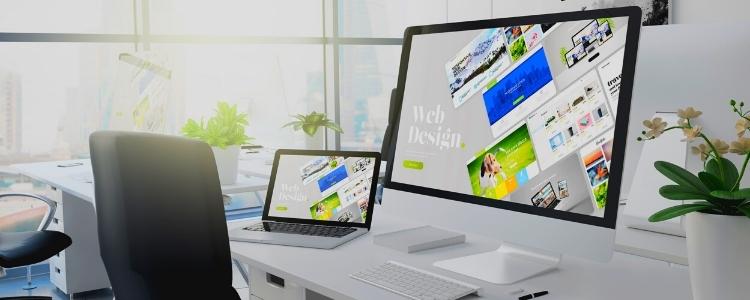 Legal Requirements for Websites
Privacy Policies.
Data collection & privacy & of personal information.
Copyrighted Content.
Required security measures.
Performance Requirements for Websites
First contentful paint.
Time to Interactive.
Speed Index.
Total Blocking Time.
Largest contentful paint.
Cumulative layout shift.
Reduce initial server response time.
Reduce unused CSS.
Eliminate render-blocking resources.
---
Online Interest-Based Advertising
Online Interest-Based Advertising (OIBA) is the technical name dedicated to specific types of ads that you will encounter and face while surfing online. Ads that are very relevant to products or categories you are interested in or explored via your electronic devices are called "interest-based" Ads. This technique is used because advertisers have specific and filtered search information collected to predict your interests.
Advertisers have specific information about your search; then there is an advantage to implementing correct techniques of Digital Marketing components to improve profit and customer satisfaction. Some people love to see more relevant ads to their interests; others don't mind sharing their data with advertisers. 
---
Digital Marketing Automation & Analytics
The targeted advances in Digital marketing and social media have made marketing technology a lot more advanced over the past few years. Even an old staple such as email marketing continues to evolve. In 2022, this evolution will continue with a renewed emphasis on marketing campaigns. It adds complexity to Digital Marketing components.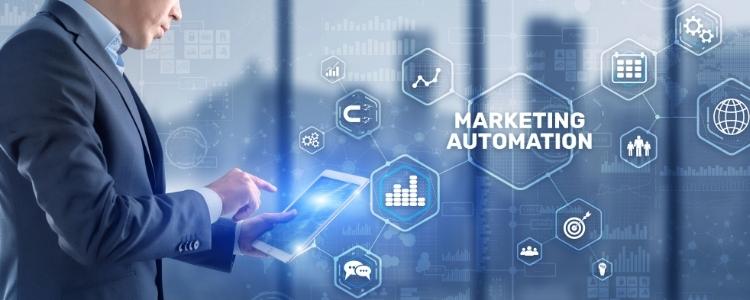 Many companies face choosing the correct messaging route for specific customer segments. Marketing automation software can be an excellent tool for your business. With the help of Digital marketing automation, the marketer can track users' behavior on websites and other channels to gain insight into customers' intent and interests.
Digital Marketing Automation & Analytics Tools:-
Marketo.
HubSpot.
ActiveCampaign.
Google Ad Manager.
Google Adsense, Analytics, Tag Manager & Search Console.
Ahref, Semrush, & Moz.
Canva, Grammarly, Animoto.
Envato Elements.
Mailchimp.
Customer.io.
Hootsuite.
Sprout Social.
Leadfeeder.
Zalster.
Metadata.io.
---
Inbound Marketing
Inbound Marketing is a method to accelerate business in terms of development, online reputation, customer trust, and profit generation by developing meaningful and unbreakable relationships with consumers.
Why is social media an essential part of inbound marketing? Because it has greater reach and audience or customer engagement. Social media helps people reach your business digitally that can solve customers' goals at every stage of their journey with the company.
---
Customer Relationship Management
A key element of customer relationship management is to allow you to manage all interactions and relationships with customers and potential clients. To improve business relationships and grow your business, there should be proper implementation and utilization of customer relationship management concepts, strategies, and tools. CRM is the leading and essential component of Digital Marketing that helps agents be more productive, and they are tools able to manage customer relationships throughout the customer lifecycle.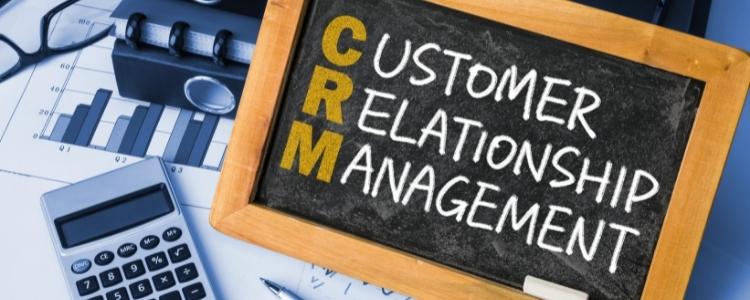 Tools for Managing CRM
Scoro.
Sugar CRM.
Salesforce.
Insightly.
Zoho CRM.
---
Elements Involved in Managing Brand Reputation
Maintain positive brand credibility with social media strategies.
Transparency gives an added advantage.
Make your products unique and value for money.
Take feedback from a customer in real-time.
Implementation and creation of an effective reputation control plan.
---
Importance of Web Analytics in Digital Marketing
Track data to understand the traffic's behavior and locations.
Understand ROI.
Improve SEO.
Improve PPC Performance.
Optimize Audience Funnel.
Understand Bounce rate.
Which web pages referred the most traffic.
Several unique visitors, the number of visits.
Analyze conversion.
Most used electronics devices and search engines.
---
Main Pillars of Digital Marketing
Are you searching about how many main pillars of digital marketing have? to improve your brand awareness and reputation. Here are the six main pillars of digital marketing by which any website can surely boost the business.
Search Engine Marketing and Optimization.
Content Management.
Online Reputation Management and PR.
Social Media Marketing.
Creation of Audience Funnel.
Correct Selection of Niche.
Email Marketing.
---
What is Search Engine Optimization in Digital Marketing?
SEO (Search Engine Optimization) is a component of Digital Marketing that continuously optimizes a website according to the guidelines of search engines that helps to attract organic traffic. It can benefit the website by increasing traffic, domain rating, and Dwell time. Here is the list of some benefits of proper Optimization.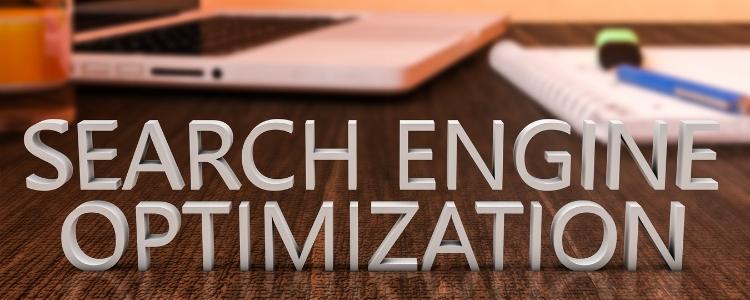 It is the only way that generates organic or unpaid traffic.
Proper Optimization can result in impressive ROI.
Optimizes user experience.
It gives long-term results.
Organic results can quickly gain the trust of customers or visitors.
Marketers can also track every action.
SEO can play a significant role in improving the user experience.
Brand Awareness.
SEO contains On-page, Off-page Optimization, and Technical SEO.
On-page Optimization consists following activities:-
On-Page content optimization.
Keyword density.
Plagiarism-free and High-Quality Page Content.
Optimize your visual content.
Focus on key phrase length.
Internal and External Links.
Limited use of passive voice & transition words.
Meta description length.
What comes under Technical SEO?
Implementation of SSL certificate on your website.
Optimize your site for Mobile, Tab, and Laptop view.
Speed up your site.
Keyword research.
Fix duplicate content issues.
Create an XML & HTML sitemap.
Register your site with Google Search Console and Bing Webmaster Tools.
Points to consider before performing Off-page Optimization:-
Social Networking.
Content Marketing.
Questions & Answers.
Local SEO.
Search Engine Marketing is one of the important Components of Digital Marketing
SEM or Pay Per Click always attracts paid traffic from search engine results pages. According to the bid concepts, a marketer can place paid ads on the search engine results pages.
When using search engine marketing, where can your ads appear? Your paid advertisement is going to display on search engine result pages.
If you want immediate results, then use SEM as your marketing technique; it is the fastest way to drive inorganic traffic to a website.
---
Content Management
Content plays a dynamic role in the website; it can exponentially increase traffic if the content is appropriately optimized. Content Management is a continuous process that consists of proper, unique, and plagiarism-free information with text, graphics, and multimedia (XML, HTML, etc.) in the most efficient way. There are many variations present in digital content management.
---
Online Reputation Management and PR
ORM is always targeting specific individuals or visitors looking for something related to their query on the web. Online reputation always depends on your search results. Reputation management is the method of making the correct information & image to people or audience searches your organization through search engines results pages such as Google, Bing, or Yahoo!, or on social media sites like Facebook, Twitter, LinkedIn, Pinterest, Tumblr, and many more.
Why is ORM important for organizations?
Eliminate negative content.
Promote attractive content.
Image Building.
Tracking Your Trends.
Building Trust and Reputation.
Public Relation is a customer-focused strategic function that helps create understanding and communication with customers. Any investment in PR will allow the company to accomplish defined goals efficiently and quickly. The goal is to increase participation by the public and build a better image in the competitive market. Public relations is the most important component of a digital marketing environment that can majorly affect brand image and customer trust.
Why is Public Relations one of the essential components of Digital Marketing?
Helps to establish efficient and effective communication between business and customer.
Proactive PR enables organizations to plan and execute new strategies and activities.
It includes critical thinking that results in making new strategies for mutual benefit.
It helps create clarity in communication, and relationships always require two-way communication.
---
Social Media Marketing
Social Media Marketing allows businesses to interact with thousands or lacks people from all over the globe. Social media is an online platform where people write and post multimedia and text content that they share, save, interact with, and establish healthy communications. Social Media Marketing can drive organic and inorganic traffic to business promotion activities. Creating an effective social media marketing campaign strategy can attract organic traffic to your business.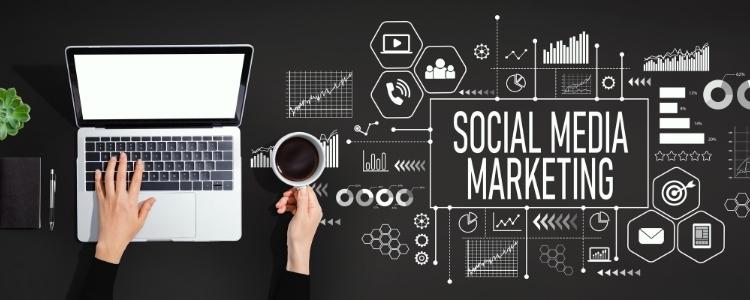 The use of social media platforms for applying components of Digital Marketing has become a brand-new method that can help grow business quickly. This technique can provide broad reach to their customers and easily track them. It is majorly to promote a brand and its offerings. Before the implementation of the application of paid marketing, you have to carefully observe the target audience.
List of Social media platforms used for paid media.
---
Creation of Audience Funnel
The funnel is used in digital marketing to filter the ideal customers and turn them into customers who will pay for the offerings. Firstly organizations have to properly research their target audience and create audience segmentation with at least one similarity. One of more homogeneous is a must for proper seminations of audience. The creation of an audience funnel is one of the very important components of digital marketing. Continuous optimization of your audience funnel gives the more focused customer. Creating a Digital marketing funnel can give effective results for organizations but they must follow the following conditions: –
Create the right parameter for funnel creation.
Proper research on audience behaviors.
Adequate design and consideration of sales funnel elements.
Correct Selection of Niche.
Is Quality better than quantity? Practically Quality is far better than quantity because quality customers or visitors give the business the maximum possible profit. Segmentation in the Market is essential for applying strategies & components of Digital Marketing, and market segmentation can be completely based on the population's homogeneous properties.
Techniques for segmentation of Market:-
Research-based segmentation.
Following Existing segmentation.
Judgment by management.
Note: Each approach cannot be said to be the most effective in all situations, and these approaches can be utilized as a set or in combination.
The niche has sufficient power of purchase to generate profit.
The niche has maximum growth opportunities.
The niche's customers have their requirements; they will pay a premium for a product that meets their needs.
The niche can generate profits and growth potential.
---
Advantages and Disadvantages of Digital Marketing
Advantages:-
Benefits of digital marketing include building brand loyalty and increasing sales online.
By the applications of technology and strategies with the help of components of Digital Marketing, the global reach can be achieved.
The minimum cost for marketing, promotion, and brand awareness.
Tracking variables is very easy that can affect your business growth in a positive or negative direction.
There are Multiple web analytics tools posted for measuring the variables that play an important role in your business growth.
Personalization and customization of digital marketing techniques.
you can easily filter your target audience from a cluster of populations.
Better conversion rate.
Creates more satisfaction for consumers – by the effective implementation of strategies & components of Digital Marketing customers can easily establish two-way communications to solve any grievances.
Disadvantages:-
Digital marketing may not be appropriate for all goods, services and companies.
Digital marketing strategies are highly dependent on the latest technology.
There is no clear guideline to select digital tools for marketing campaigns.
Insufficient trust among consumers.
Negative reviews can destroy the reputation of companies.
Training and development are the most important factors required for the proper implementation of digital marketing parts and strategies.
---
Conclusion
In conclusion, it's easy to see why components of Digital Marketing play an important role into exponential growth of the business. You need to learn and utilize many components to get success in business and be a successful advertiser. These are the 8 most important parts of digital marketing & its pillars, but there are many more you must master to succeed in the field of Digital Marketing.
---
Frequently Asked Questions – Key Components of Digital Marketing
---
How to create a digital marketing plan?

1. Set up your goals.
2. Select and Explore your target audience.
3. Conduct & Research analysis of competitors' strategy.
4. SWOT analysis.
5. Finalize your budget plan.
6. Identify your channels where you implement all the essential parts of digital marketing.
7. Develop specific tactics and strategies.
8. Measure results.
9. Follow Up.

How Digital marketing operations can transform business?

1. Understanding customers' needs.
2. Deliver a tailored experience.
3. Helps to recognize the right marketing technology & tactics.
4. Guide to adapting best metrics to drive success.

Can Digital marketing replace traditional marketing?

No, Digital marketing is not able to replace traditional marketing completely.

What is CPA in Digital marketing?

The term "cost per action" (CPA) can be described as an online digital marketing technique that permits an advertiser to be paid for a specific action from potential customers.

How to do Digital marketing for startups?

1. Optimize your content for search engines.
2. Have a regularly updated blog.
3. Engage your audience through personalized emails.
4. Invest in social media marketing.
5. Build proper after & customer service program.
6. Track your results from time to time.
7. Implement marketing automation in your digital marketing strategies.

Where to learn Digital marketing?