As of January 2022, 93% of Internet users use social media or social networking sites. Statistics of logging into social news, and video-sharing sites show that people spend more than 1 hour 30 minutes (approx) a day.
In fact, this means that businesses can't ignore social media due to increased awareness. Another reason that businesses are hopping on board is that there's a very low-cost entry. It doesn't cost that much for the business to put up a Facebook page and It's easy to use & It's inexpensive, especially compared to alternatives, like billboards and print apps, and traditional marketing. The main reason social media works efficiently for people is that they want to share it and build relationships.
Read more about Social Media Evolution here.
Evolution and Growth of Social Media Results Increase in Job Opportunity
From February 2013 to February 2022, the number of social media-related jobs exponentially improved. If you think about handling social media, somebody has to do the tweeting, manage Facebook, keep track of the campaigns that companies are producing and write the blogs and post the videos. People expect organizations to continue to create and maintain an act of social media presence.
For job seekers, anyone looking for a new career would be wise to look at social media. Within the social media career opportunities, we want to talk specifically about the world of the social media strategist. This is a position that is at the design, maintenance, and tracking of social media activities in any organization.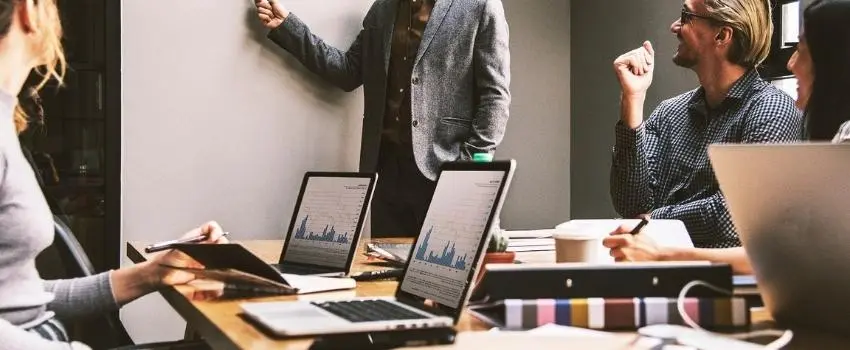 Social media strategies research keeps the marketer's hand on the pulse of what's happening. It can help to create policies and procedures for interacting with social media and it works to develop an organization-wide social media strategy. A marketer's job is to train all the other social media team members to do their jobs efficiently across multiple departments.
The social media strategist is the one who creates current social media campaigns. Defining goals and setting key performance indicators to determine whether campaigns are successful or not. The social media strategies create what we call editorial calendars and action plans. So, an example might be a social media strategist would determine that every Monday should be putting out a new response, or a new post. They might set that agenda, and train the appropriate people. There are so many mechanisms to identify whether someone knows what they're talking about or not.
There are some platform-specific social media certifications that already exist to give a boost to the carrier. The National Institute for social media has recently created a platform and vendor-neutral certification option called the social media strategist certification. More broadly, focused on fundamental training and practice. This course is designed to be platform and gender neutral and to give a broad understanding of social media so that you would be in a position to pass this certification exam.
Social Media Operations and Planning
Stages of Cycle of Strategic Social Media Operations:-
Stage First Strategic Social Media Operations: Market Analysis
Market analysis and audit is the first stage in the cycle of strategic social media operations. Before you make any plans, you need to find out as much information as possible about the current state of your social media presence, and that of your competitors as well.
You want to ask questions like:-
What social media channels do you currently use?
Do you actively publish content?
How frequently do competitors do it?
Are you listening on social media and monitoring the ways that people are interacting with your product in your brain?
You have to learn all the ways that you can get a comprehensive view of your organization, current level of engagement, as well as that of your competitor.
Stage Second Strategic Social Media Operations: Strategic Planning
Strategic planning is the second stage of the strategic cycle of social media operations.
In this stage, we're gonna talk about creating a plan and setting goals for your social media engagement. We'll talk about things like key performance indicators and ways that you can measure progress toward achieving the goals that you've set. You have to make proper and efficient policies, procedures, and ways of taking action that coordinate nicely across departments.
Stage Third of Strategic Social Media Operations: Content Development
The third stage is content development
In this stage, we're basically going to be looking at a completed plan that needs to come to life. Content development is the stage in which you actually create the physical content that's going to be posted. Do you need to line up your resources like Who are your writers? What kinds of videos do you post? What kind of schedule time do you need to post this content? & once you know the kind of content, you can follow up very nicely for stage four, what we call campaign implementation.
Stage Forth of Strategic Social Media Operations: Implementation of Campaign
The campaign is implemented in the fourth stage of social media operations. Your organization engages with the select decision. You should have an action plan that gets created and implemented, and you need those activities to stay on track. So in this stage, we'll be looking at all the ways to keep things moving and to implement and launch and successful campaign.
Stage Fifth of Strategic Social Media Operations: Community Management
The fifth stage is community management. You have to engage with your audience and manage that engagement. That includes things like monitoring, responding to comments, feedback about your published content, and having conversations.